WELCOME TO
HIGH PERFORMANCE ALLOYS

!
High Performance Alloys is your small quantity specialist!
High Performance Alloys (HPA) specializes in small quantities. HPA offers global distribution and production of bar, wire, sheet, plate, forgings, fasteners, and more. Whether it's one piece or thousands, we will ensure that your material is provided per your order's requirements. With a goal of zero damage during transit, all our shipments are packaged to arrive safely and securely at your location. Small is HUGE to us; every customer counts and each order counts.
Production Note!
We can cold work high strength into your material to meet your high-performing requirements. We also facilitate size conversions, hot and cold rolling, and heat treating materials, as well as our machining capabilities.
For more information,
contact us (or call 1-800-945-8230)
and request our GFM Bulletin;
you can view our brochure online!
There's also more information about our offered services on our
production capabilities page
.
We have expanded our abilities to work smaller diameter bar down to nominal wire. Also, check out our weld wire to finish the job right!
Nickel, Cobalt, and Nitronic Alloys Distribution
High Performance Alloys stocks commercially pure Nickel grades 200 & 201, Cobalt based alloys such as Stellite® and L605, as well as Hastelloy®, Inconel®, Monel®, and Nitronic®. We also provide Nickel alloys 600 & 601, 625, 400, and K500. Whether you're looking for an upgrade from stainless steel type 304 to N50 or 718 aged to AMS 5663, HP Alloys has options for your high performing needs. Some of the services we offer include boring bar parts, open die Lake Erie Forge Press conversion, and high strength cold forged alloys commonly stocked in alloys N60, N50, and C-276. Please, browse through the alloys we offer and check out our forging capabilities and other value added services.
Pioneering Cold Work
HPA is pioneering cold worked materials from high strength Cobalt to Corrosion Resistant Steel (CRES). We especially excel in the aerospace industry as many applications require materials that can perform at the highest abilities. We have a few of the only machines capable of producing cold worked round bars in a large range of sizes. Our primary distinguishment is in our gyrating rotary forge processes though we do have draw benches too. Through our established processes we can reliably provide high strength materials to your engineering requirements. HPA has established a long list of clientele that tried our processing for their research and development and became repeat customers.
Seize the Day, Not Your Fasteners!
If you've ever turned a wrench, then you know how frustrating and problematic a seized, galled, fastener can be to your project and day. Nitronic 60 stainless steel, UNS S21800, is unparalleled in galling resistance. When it comes to high performing materials, HPA stocks Nitronic alloys to provide opportunities for better engineering outcomes. HPA has a vast N60 purchasing program to ensure we can provide you the size and form your job requires. You may already be buying the fasteners made from our material, and if you are not yet, then you likely will be soon! Due to its popularity, N60 is the alloy that HPA stocks most in the cold worked condition, high strength N60 (HS N60). High Strength alloy N60 is exceptionally great for actuators, pins, and most wear applications. Do not wait for your fasteners to become a problem; call and ask what alloy N60 can do for your application!
Looking to buy?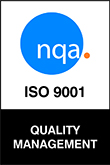 HPA eStore
Have questions or need a quote?
Try out our Web Chat feature!
Concerned about food safety?
Read the FDA statement concerning the use of stainless steels as food contact surfaces of equipment.
INDUSTRIES SERVED

From samples to mill quantities, and everything in between. As a producer as well as a distributor of special metals, we at High Performance Alloys can help solve your corrosion, temperature and wear problems. How can we help you today?